In a short span of time, Nisha IVF Centre has grown to be one of the most successful IVF centre in Ahmedabad for its highly specialized services and reasonable IVF cost in Ahmedabad.
Nisha IVF Centre is making the impossible possible in the lives of thousands of infertile couples under the leadership and guidance of its founding members and one of the renowned IVF doctor in Ahmedabad, Dr. H. B.  Patel, Dr. Nisarg Patel and Dr. Himali Maniar.
There is a misconception among people that IVF price in Ahmedabad is costly.
That's not true, as we at Nisha IVF Centre firmly believe that everyone must have an equal chance of experiencing parenthood. Keeping this vision in mind, we offer low-cost IVF in Ahmedabad.
Base Cost of In Vitro Fertilization in India by City:
| Treatments | Cost in Rupees |
| --- | --- |
| Bangalore | 140000 – 250000 |
| Chennai | 145000 – 300000 |
| Delhi | 110000 – 250000 |
| Mumbai | 160000 – 350000 |
| Ahmadabad | 130000 – 300000 |
What is the Cost of IVF in Ahmedabad
To help you plan this wonderful treatment, we have discussed the IVF cost in Ahmedabad below:
| Treatments | Cost in Rupees |
| --- | --- |
| IUI | 5000 – 15000 |
| IVF | 80000 – 150000 |
| ICSI | 100000 – 170000 |
Note: The above prices are subjected to change without prior notice and varies according to your issues. So, your IVF Cost in Ahmedabad may vary according to your issues.
Fertility Treatments provided by Nisha IVF Centre
IVF
IVF (In vitro fertilization) is an advanced fertility treatment wherein the eggs are fertilized outside the body.
This is a complex procedure that helps people who have difficulty or no hope of conceiving realize their dream of becoming a parent.
Here, the doctor will retrieve the eggs from the woman's body and fertilize them with the sperm provided by her partner. The fertilized eggs (embryos) are then transferred to the uterus after a few days.
This whole procedure is called an IVF cycle. The IVF cost in Ahmedabad at Nisha IVF Centre ranges between Rs. 80000 to Rs. 150000. Also, the cost of IVF injections is included in these charges.
The variation in the cost is due to the fact that no individual is alike, and everyone has their own set of fertility issues.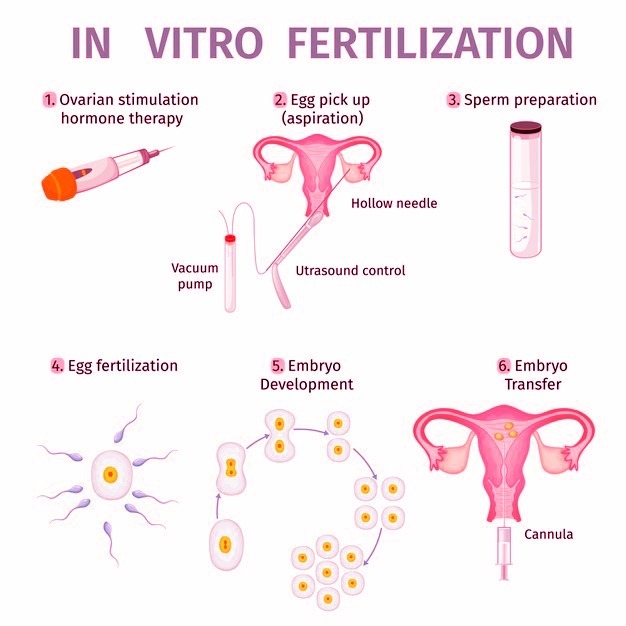 ICSI
ICSI (Intracytoplasmic sperm injection) is one of the most advanced fertility treatments that is mostly used in cases of male-factor infertility and recurrent IVF failure.
During this procedure, which is mostly similar to conventional IVF cycle, the way the eggs are fertilized is different.
In ICSI, a single sperm is injected directly into the egg. It is a very intricate process where the doctor chooses the best sperm under a powerful microscope and carefully carry out this procedure.
The charges of ICSI is naturally higher than the cost of IVF treatment in Ahmedabad as it needs a high-level of expertise.
At Nisha IVF Centre, the cost of ICSI cycle is around Rs. 100000 – Rs. 170000
IUI
IUI (Intrauterine insemination) is a simple fertility procedure which is done with or without fertility drugs.
During this procedure, the doctor will place the sperms directly into your uterus after preparing them.
Doctors refer IUI to patients who have low sperm count or poor mobility. Apart from it, even patients with unexplained fertility and certain cervical conditions are recommended IUI.
It is a minimally invasive procedure that cost around Rs. 5000 to Rs. 15000 per cycle at Nisha IVF Centre.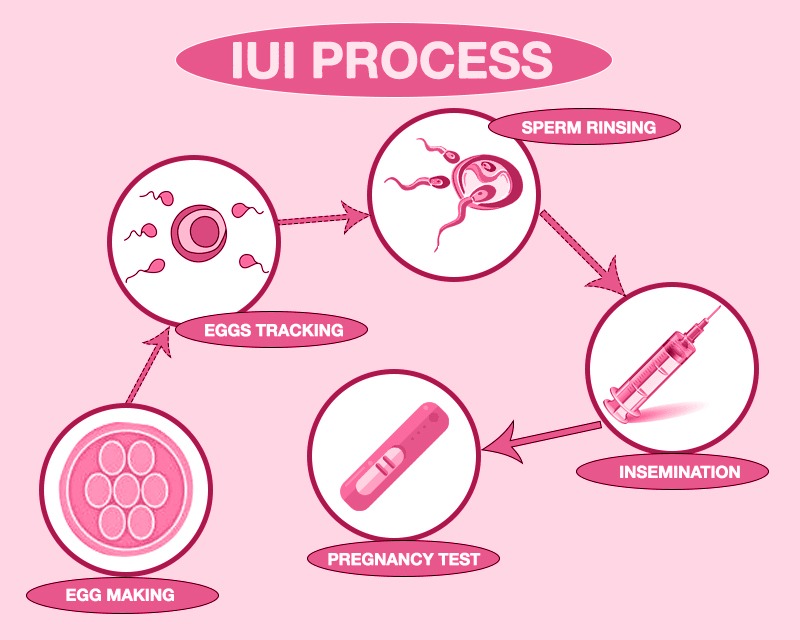 What are the factors that affect IVF cost?
Many factors influence the cost of IVF procedure, such as:
The type of procedure you choose, IVF or ICSI
Doctor's experience
The success rate of the clinic
If you need additional treatments such as TESA, PGT, LAH, IMSI, etc.
If you are using donor eggs or sperm, then your cost will increase
Woman's age
Number of IVF cycles needed to conceive
The following chart will give you an idea about approximate IVF Cost in Ahmedabad and other cities in India:
Comparison Chart of Cost of IVF Treatment in Different Cities

City

Average Cost of IVF Treatment (INR)

Ahmedabad

Rs. 80,000 to Rs. 1,50,000

Delhi

Rs. 90,000 to Rs. 1,25,000

Mumbai

Rs. 2,00,000 to Rs. 3,00,000

Bangalore

Rs. 1,60,000 to Rs. 1,75,000
We have taken the initiative to offer you the most effective and affordable fertility treatments in Ahmedabad.
Why does IVF Cost Vary in India?
The answer is simple-everyone is different; hence need a customized IVF treatment plan to be successful. As no IVF experience is created equal, it's widespread for varying costs to come into play.
IVF is the baseline for IVF treatment. According to your fertility or genetic problems, your IVF journey may be different. For example, further IVF medication expenses vary from hospital to hospital. Also, the facilities during and after the procedure influence the cost of IVF treatment.
Besides, IVF cost varies from one city to another due to multiple factors such as location, the doctor's experience, type of hospital (private or government), etc.
Our Founders
In 2016, Nisha IVF Centre was founded by Dr. H. B.  Patel, Dr. Nisarg Patel and Dr. Himali Maniar.
With the growing levels of infertility among couples, they felt the need to set up a centre that can offer exceptional fertility treatments under one roof at an affordable cost.
Dr. H. B Patel
Qualification: MBBS, DGO (Preventive and Social Medicine)
Specialization: Gynecologist
Experience: 40 years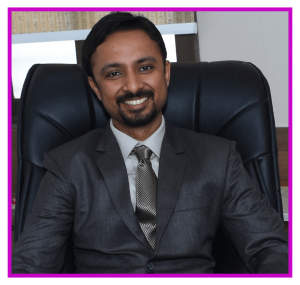 Dr. Nisarg Patel
Qualification: MBBS, MS (Obstetrics & Gynecology)
Specialization: Gynecologist, Obstetrician, Laparoscopic Surgeon (Obs & Gyn), Infertility Specialist
Experience: 11 years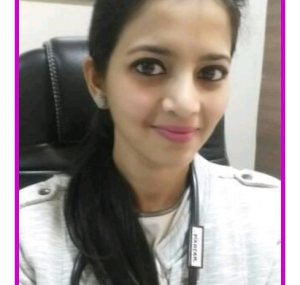 Dr. Himali Maniar
Qualifications: MBBS, DGO
Specialization: Gynecologist, Obstetrician, Urogynecologist
Experience: 9 years
Why choose Nisha IVF Centre?
We have a team of highly experienced fertility specialists having in-depth knowledge in this field.
High success rate.
We offer economical IVF cost in Ahmedabad.
Our clinic is fitted with the most advanced technology and equipment.
We have our state-of-the-art IVF lab.
Our centre has two ultra-modern operation theatre.
We believe in providing comprehensive treatment with integrity and compassion.
Warm and friendly staff.
Frequently Asked Questions
How age affects IVF treatment and its success?
Age is one of the main factors that affect a woman's chance to conceive and have a healthy baby. Her fertility starts to decrease in the early 30s, and even the risk of complications increases. As she ages, her eggs start decreasing in quality and quantity.
Does medical insurance cover IVF?
Mostly, IVF and fertility treatments are not covered by health insurance.
How long should I wait before consulting a fertility specialist?
You should consult a fertility specialist after a year of trying to conceive. At Nisha IVF Centre, we offer fertility evaluation for women above thirty.
What criteria should one follow when it comes to choosing an IVF centre?
When it comes to choosing the best IVF centre, you should always lookout for the following:
Check if it is government recognized and has an ISO certification
The qualification and experience of IVF doctors.
The success rate of the centre
Standard of its lab
Advanced reproductive technology
Transparency in payment
Privacy policy