IVF Cost in Ahmedabad
In a short span of time, Nisha IVF Centre has grown to be one of the most successful IVF centres in Ahmedabad for its highly specialized services and reasonable IVF cost in Ahmedabad.
Nisha IVF Centre is making the impossible possible in the lives of thousands of infertile couples under the leadership and guidance of its founding members and one of the renowned IVF doctors in Ahmedabad, Dr. H. B.  Patel, Dr. Nisarg Patel, and Dr. Himali Maniar.
There is a misconception among people that IVF price in Ahmedabad is costly.
That's not true, as we at Nisha IVF Centre firmly believe that everyone must have an equal chance of experiencing parenthood. Keeping this vision in mind, we offer low-cost IVF in Ahmedabad.
To help you plan this wonderful treatment, we have discussed the IVF cost in Ahmedabad below:
| Treatments | Cost in Rupees |
| --- | --- |
| IUI | 5000 – 15000 |
| IVF | 80000 – 150000 |
| ICSI | 100000 – 170000 |
Note: The above prices are subject to change without prior notice and vary according to your issues. So, your IVF Cost in Ahmedabad may vary according to your issues.
Base Cost of In Vitro Fertilization in India by City:
| Treatments | Cost in Rupees |
| --- | --- |
| Bangalore | 140000 – 250000 |
| Chennai | 145000 – 300000 |
| Delhi | 110000 – 250000 |
| Mumbai | 160000 – 350000 |
| Ahmadabad | 130000 – 300000 |
Fertility Treatments provided by Nisha IVF Centre
IVF Treatment Cost
IVF (In vitro fertilization) is an advanced fertility treatment wherein the eggs are fertilized outside the body.
This is a complex procedure that helps people who have difficulty or no hope of conceiving realize their dream of becoming a parent.
Here, the doctor will retrieve the eggs from the woman's body and fertilize them with the sperm provided by her partner. The fertilized eggs (embryos) are then transferred to the uterus after a few days.
This whole procedure is called an IVF cycle. The IVF cost in Ahmedabad at Nisha IVF Centre ranges between Rs. 80000 to Rs. 150000. Also, the cost of IVF injections is included in these charges.
The variation in the cost is due to the fact that no individual is alike, and everyone has their own set of fertility issues.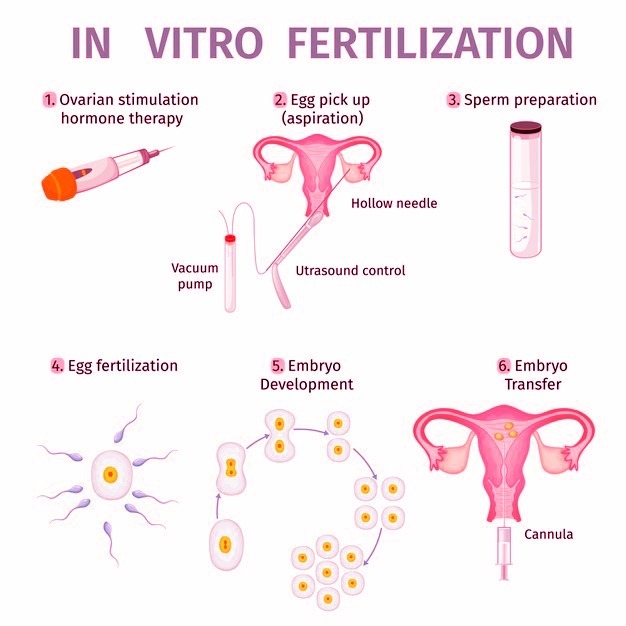 ICSI Treatment Cost
ICSI (Intracytoplasmic sperm injection) is one of the most advanced fertility treatments that is mostly used in cases of male-factor infertility and recurrent IVF failure.
During this procedure, which is mostly similar to the conventional IVF cycle, the way the eggs are fertilized is different.
In ICSI, a single sperm is injected directly into the egg. It is a very intricate process where the doctor chooses the best sperm under a powerful microscope and carefully carries out this procedure.
The charges of ICSI are naturally higher than the cost of IVF treatment in Ahmedabad as it needs a high level of expertise.
At Nisha IVF Centre, the cost of ICSI cycle is around Rs. 100000 – Rs. 170000
IUI Treatment Cost
IUI (Intrauterine insemination) is a simple fertility procedure that is done with or without fertility drugs.
During this procedure, the doctor will place the sperms directly into your uterus after preparing them.
Doctors refer IUI to patients who have low sperm count or poor mobility. Apart from it, even patients with unexplained fertility and certain cervical conditions are recommended IUI.
It is a minimally invasive procedure that cost around Rs. 5000 to Rs. 15000 per cycle at Nisha IVF Centre.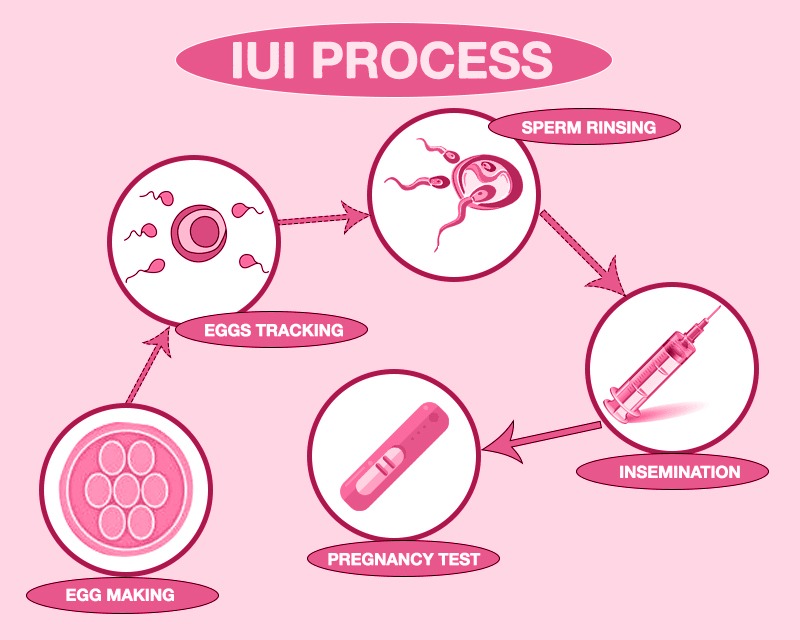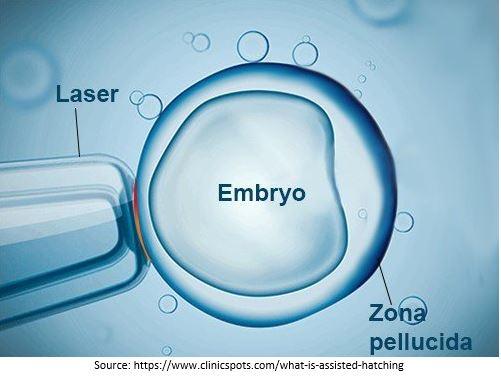 Assisted hatching is an additional procedure performed in some patients undergoing IVF treatment. After IVF, a hard outer layer of cells surrounds the embryo called the zona pellucida. This outer layer can be thought of as the embryo's "shell." To implant into the uterus and grow into a pregnancy, an embryo must break free from this "shell."
Assisted hatching is a process that involves creating a small break in the zona pellucida to assist the embryo "hatch" from its "shell." In some cases, assisted hatching is thought to help an embryo implant in the uterus, resulting in a higher pregnancy rate.
On the third day of embryo development, assisted hatching is usually conducted. Embryologists use a laser to make a tiny slit in the zona pellucida. Assisted hatching can also be done on frozen and thawed embryos.
Assisted hatching is not suggested for all patients, although it may be beneficial for women over the age of 37 or who have had a past IVF failure.
The cost of assisted hatching at Nisha IVF Centre is around Rs. 15,000.
Frozen embryo transfer is a method that involves thawing and placing a frozen embryo from a previous fresh IVF cycle into a woman's uterus. Frozen embryo cycles can be done on your regular cycle, with hormones, or with ovulation induction. This implies you won't have to go through another hormone stimulation and egg retrieval procedure.
During an IVF cycle, more than one embryo can be produced. Usually, IVF doctors advise transferring one embryo and freezing the others. This avoids the risks of multiple pregnancies when more than one embryo is transferred.
Embryo freezing enhances your chances of getting pregnant. If the first transfer from that cycle does not result in pregnancy, we can transfer a frozen embryo during that cycle. Hence, there is no need for a second hormone stimulation cycle or egg retrieval.
The cost of Frozen Embryo Transfer (FET) in Ahmedabad at Nisha IVF Centre starts from Rs. 45,000.
Testicular Sperm Extraction – TESE
These men have no sperm in their ejaculate due to an obstruction in the route between the location of sperm production (the testes) and ejaculation or because sperm production in the testes has failed partially or entirely. Both obstructive and non-obstructive azoospermia are treated with TESE.
TESE is a minor surgical process performed under local anesthesia as an outpatient procedure. Sperm can be extracted from the testes and utilized to fertilize eggs in a laboratory setting.
However, because the number of sperm retrieved is often insufficient, TESE must be combined with IVF/ICSI. The sample can occasionally be frozen for use in future treatment cycles if sufficient sperms are present.
At Nisha IVF Centre, for TESE, we charge around Rs. 5,000.
What are the factors that affect IVF cost?
Many factors influence the cost of IVF procedure, such as:
The type of procedure you choose, IVF or ICSI
Doctor's experience
The success rate of the clinic
If you need additional treatments such as TESA, PGT, LAH, IMSI, etc.
If you are using donor eggs or sperm, then your cost will increase
Woman's age
Number of IVF cycles needed to conceive
Why does IVF Cost Vary in India?
The answer is simple-everyone is different; hence need a customized IVF treatment plan to be successful. As no IVF experience is created equal, it's widespread for varying costs to come into play.
IVF is the baseline for IVF treatment. According to your fertility or genetic problems, your IVF journey may be different. For example, further IVF medication expenses vary from hospital to hospital. Also, the facilities during and after the procedure influence the cost of IVF treatment.
Besides, IVF cost varies from one city to another due to multiple factors such as location, the doctor's experience, type of hospital (private or government), etc.
Our Founders
In 2016, Nisha IVF Centre was founded by Dr. H. B.  Patel, Dr. Nisarg Patel, and Dr. Himali Maniar.
With the growing levels of infertility among couples, they felt the need to set up a centre that can offer exceptional fertility treatments under one roof at an affordable cost.
Dr. H. B Patel
Qualification: MBBS, DGO (Preventive and Social Medicine)
Specialization: Gynecologist
Experience: 40 years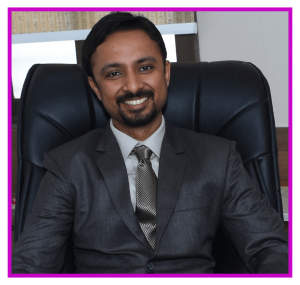 Dr. Nisarg Patel
Qualification: MBBS, MS (Obstetrics & Gynecology)
Specialization: Gynecologist, Obstetrician, Laparoscopic Surgeon (Obs & Gyn), Infertility Specialist
Experience: 11 years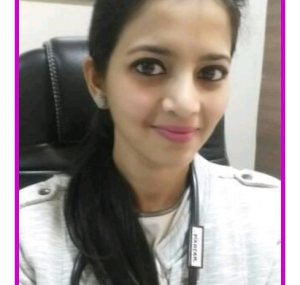 Dr. Himali Maniar
Qualifications: MBBS, DGO
Specialization: Gynecologist, Obstetrician, Urogynecologist
Experience: 9 years
Why choose Nisha IVF Centre?
We have a team of highly experienced fertility specialists having in-depth knowledge in this field.
High success rate.
We offer economical IVF costs in Ahmedabad.
Our clinic is fitted with the most advanced technology and equipment.
We have our state-of-the-art IVF lab.
Our centre has two ultra-modern operation theatres.
We believe in providing comprehensive treatment with integrity and compassion.
Warm and friendly staff.
Frequently Asked Questions
How age affects IVF treatment and its success?
Age is one of the main factors that affect a woman's chance to conceive and have a healthy baby. Her fertility starts to decrease in the early 30s, and even the risk of complications increases. As she ages, her eggs start decreasing in quality and quantity.
Does medical insurance cover IVF?
Mostly, IVF and fertility treatments are not covered by health insurance.
How long should I wait before consulting a fertility specialist?
You should consult a fertility specialist after a year of trying to conceive. At Nisha IVF Centre, we offer fertility evaluation for women above thirty.
What criteria should one follow when it comes to choosing an IVF centre?
When it comes to choosing the best IVF centre, you should always look out for the following:
Check if it is government recognized and has an ISO certification
The qualification and experience of IVF doctors.
The success rate of the centre
Standard of its lab
Advanced reproductive technology
Transparency in payment
Privacy policy
What is the average IVF cost in Ahmedabad?
The cost of IVF in Ahmedabad, or anywhere else in the world, is initially determined by the couple's infertility workup. Hence, it differs from person to person. Nisha IVF charges between INR 80,000 to INR 1,50,000 for IVF treatment in Ahmedabad. If a couple wants to save money, they can make extra embryos in the first round and freeze them for later use if the first cycle fails.
How much does one cycle of IVF treatment cost in Ahmedabad?
On average, the IVF price in Ahmedabad at Nisha IVF ranges between INR 80,000 to INR 1,50,000 for one IVF cycle.
Why is IVF so expensive? Or What makes IVF a costly treatment?
The main reason for the high cost of IVF is that it necessitates numerous phases of preparation before and after the treatment, all of which add up over time. This technique necessitates highly trained staff and cutting-edge equipment. An IVF lab's equipment and materials are all imported and expensive. Furthermore, the majority of the materials utilized are disposable and single-use.
Is the cost of IVF injections included in your IVF treatment cost in Ahmedabad?
Yes. At Nisha IVF Centre, the cost of medications is included in the IVF treatment in Ahmedabad. IVF injections are an essential part of IVF treatment. To stimulate the production of mature eggs, injections are required.
What are the additional costs associated with IVF treatment in Ahmedabad?
There is a slew of extra expenditures involved with IVF. All of these are related to additional treatments that couples or individuals may require. Some of these extra treatments can include egg donation, blastocyst culture, preimplantation genetic diagnosis (PGD), embryo freezing, embryo transfer, embryo storage, and sperm freezing. The price of these other procedures will vary.