Best IVF Centre in Ahmedabad, Nisha IVF Centre
Nisha IVF Centre is one of the best IVF hospitals in Ahmedabad. Today, it is synonymous with reasonably priced IVF treatments coupled with a high success rate across Gujarat and neighbouring states.
Nisha IVF Centre in Ahmedabad was founded by Dr. H. B.  Patel, Dr. Nisarg Patel and Dr. Himali Maniar, who are one of the renowned ivf doctors in Ahmedabad, in 2016 to serve patients with highly specialized gynaecology treatment. We have substantial experience and expertise to treat women's infertility and gynaecological issues.
Nisha IVF Centre is a leading infertility hospital in Ahmedabad offering holistic fertility care for the past five years with a well-trained and expert team of gynecologists and fertility specialists.
We envision to achieve a high success rate even for critical infertility cases. We are putting constant effort to innovate procedures which will help in comfortable treatment experience for the patients. The IVF cost in Ahmedabad is very reasonable at Nisha IVF Centre.
We are on a mission to help couples fulfil their dream of having a baby and provide them required assistance under 1 roof. We are proud to have helped hundreds of couples become parents without any complications.
Your IVF Journey with Nisha IVF Centre
At Nisha IVF, we are equally committed to turning your dream of having a baby into a reality.
We ensure that everyone who comes to us for treatment not only receives the best consultation and world-class treatment, but that they are supported at every stage by our dedicated team in order to keep the patient healthy.
Here is how your fertility journey will be:
1. Patient evaluation and consultation
We will work closely to understand your problems and medical history to identify the best suitable course of action to help you achieve pregnancy.
2. Recommend Testing
If required, we will suggest some tests to be done to get a better understanding of the cause of infertility. All the recommended investigations are available at our IVF centre.
3. Treatment suggestion
Based on our complete patient and test evaluation, our experienced team of doctors will explain to you the treatment plan along with your chances of success with the treatment.
Our team of experienced doctors will support you at every stage of your journey. Furthermore, Our IVF centre in Ahmedabad offers a spacious and comfortable environment to enhance your care and experience.
Facilities at Nisha IVF Hospital in Ahmedabad
The Nisha IVF is known as the best IVF hospital in Ahmedabad. It is a well-equipped state of the art hospital with a 10 bed capacity, 2 well-equipped operation theatres, a special IVF reception and a waiting lounge to cater to the patients and their families.
Our dedicated team of experts work in an integrated manner to offer a comprehensive treatment.
We strive to address the root cause of the medical condition rather than treating the symptoms.
We also guide and counsel the patients regarding their medical condition, pre and post-procedure guidelines to ensure their treatment's best outcome.
Overall, we aim to offer comprehensive treatment and prompt service to our patients.
Fertility Services available at Nisha IVF Centre
Nisha IVF Centre is one of the best IVF hospital in Ahmedabad dedicated to offering assisted reproduction treatment (ART) to infertile couples and individuals.
Our scope of treatments includes artificial insemination, IVF, ICSI, IUI, Cryopreservation ( Oocyte and Semen Freezing), Frozen Embryo Transfer, Blastocyst Culture, Embryo Biopsy PGD PGS, and Endometrial Receptivity Array along with traditional gynecological treatments.

Oocyte and Semen Freezing
The Oocyte and Semen Freezing treatment makes it possible to store and freeze sperms and ovum for future use. This treatment is advisable for individuals or couples who wish to delay their parenthood due to varying personal reasons.
The success rate of Nisha IVF Centre
We are fortunate to have a high success rate of our IVF treatment at our IVF hospital in Ahmedabad during the first cycle itself for most of our patients. We are aware that most patients and their families with infertility issues are very worried and anxious.
We suggest the most suitable IVF treatment as per the gynecological condition of the patient. We do a thorough medical examination and proper diagnosis before proceeding with the treatment. Also, we encourage patients to clear their doubts and seek clarity at every stage of the IVF treatment or its related procedures.
Founders of Nisha IVF Centre
Dr. H.B Patel
Qualification: MBBS, D. G. O. ( Preventive and Social Medicine )
 Experience: 30+ years
Specialization: IVF, Embryo transfer, IUI and Pregnancy exercises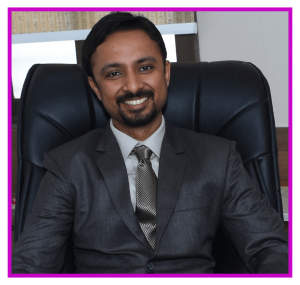 Dr. Nisarg Patel
Qualification: MBBS, M.S. – Obstetrics and Gynaecology, Fellowship in Infertility and IVF, Fellowship in Obstetrics and Gynecology Ultrasound, Diploma In Advanced Gynaec. Endoscopy
Experience: 8+ years
Specialization: Gynecology, Obstetrics, and Laparoscopy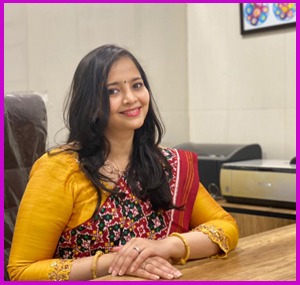 Dr. Himali Maniar
Qualification: MBBS, D.G.O. (Diploma in Obstetrics & Gynaecology), Post Graduate Diploma in Hospital Management
Experience: 9+ years
Specialization: Urogynecology, Gynecology, and Obstetrics
Frequently Asked Questions
When should patients visit Nisha IVF Centre in Ahmedabad for infertility treatment?
There could be a couple of reasons for infertility. Nisha IVF has gained expertise in successfully treating patients with failed IVF cycles.
Patients who cannot conceive despite good physical and mental health and clear gynecological conditions can approach us for a hassle-free pregnancy experience.
Why Nisha IVF Centre is the most trusted IVF centre by its patients and their families?
Nisha IVF Centre is known for its team of accomplished IVF experts known to have high success rates in most of their first IVF cycles. Moreover, we charge reasonable rates with a promise of the highest degree of confidentiality.
We are also extremely understanding and accommodating regarding the patients' mental state and families' anxiety and trauma in their trying times.
Why is Nisha IVF the best IVF centre in Ahmedabad?
Nisha IVF has a very high success rate in the very first cycle of IVF treatment. It is a highly rated IVF centre in Ahmedabad and also in India. It is synonymous with confidentiality and reliability with patient's faith and trust.
Why do the doctors at Nisha IVF recommend the embryo biopsy PGD – PGS test?
In case the patient has had a special child from the earlier pregnancy, it is highly advisable to get an embryo biopsy done to avoid complications in the future.  Hence, the gynaecologists at the Nisha IVF Centre suggest patients with special child undergo this test and ensure they give birth to a healthy and normal child.
Embryo Biopsy PGD – PGS refers to tests that determine the embryo's health condition and is not affected by genetic disorders or a monogenic disease. This screening ensures that the IVF procedure proceeds with a healthy embryo to ensure a successful pregnancy.