Immunological Infertility in Ahmedabad
Have you undergone repeated miscarriages?
Do you have a history of immune problems?
If yes, then you must be having immunological infertility.
We, Nisha IVF Centre in Ahmedabad, are a leading fertility hospital that has successfully helped thousands of patients conceive through our advanced fertility treatments.
Our team of dedicated IVF specialist in Ahmedabad has the requisite experience and expertise to treat a range of fertility issues.
At Nisha IVF, we believe in offering you comprehensive treatment by focusing on your condition's root cause rather than the symptoms.
Our state-of-the-art centre is fitted with cutting-edge technology and equipment. We have our own hi-tech lab and two ultra-modern operation theatres.
Apart from world-class treatment options, the IVF cost in Ahmedabad at our clinic is affordable.
Below we will talk about immunological infertility, diagnoses and treatment available at Nisha IVF Centre.
What is an immunological fertility problem?
Many women suffer from recurrent miscarriages in the early stage of their pregnancy despite very effective treatment options, and there is no apparent reason for it.
The cause of this unexplained infertility may be an immunological problem. Your fertility can be affected by immune disorders in different ways.
Autoimmune disease is a condition wherein our immune system attacks foreign invaders such as bacteria, viruses and non-foreign tissue which it identifies as a threat.
This condition can prevent ovulation due to severe inflammation. Also, as the immune system mistakenly attacks our own body, it can make conception impossible as it will destroy the sperm and embryos, which it considers a threat.
Our team of fertility specialists at Nisha IVF, Ahmedabad, utilize several treatments to reduce inflammation and suppress the immune system to help successful pregnancy outcomes.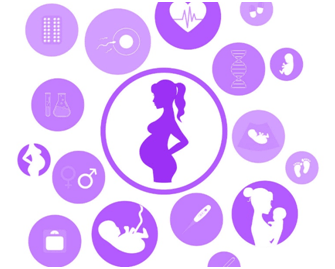 Who should undergo treatment for immunological infertility?
Our doctors at Nisha IVF will ask you to undergo reproductive immunology if:
You have had two miscarriages or IVF failures
Immunological problems such as lupus, rheumatoid arthritis, or other immune disorders
Abnormal fetal growth in previous pregnancies
Blighted ovum
Have several miscarriages while trying for the second child
Tests for immunological infertility
At Nisha IVF, Ahmedabad, we offer the latest diagnostic tests to determine the root cause of immunological problems.
We focus on your individual situation and analyze all the potential causes of immunological abnormalities.
Antinuclear antibodies (ANA)
This test detects antibodies that are reactive components of a cell's nucleus, which can leak into the bloodstream following cellular death. The ones who test positive for it have a higher risk for recurrent pregnancy loss.
Antiphospholipid Antibody (APA)
Placental cells always have phospholipids, which are an important group of molecules present in their cell membrane. When APAS attack these phospholipids, it increases blood coagulation, causing restriction of blood flow. The lack of blood flow can lead to fetal death.
Antithyroid Antibodies (ATA)
ATAs cause an increase in pro-inflammatory cytokines secreted by T cells in the uterine lining. It affects implantation.
Natural Killer Cell Assay
One of the functions of Natural Killer Cells is cellular surveillance for infections and cancerous cells.  Higher levels of NK cells are linked with recurrent pregnancy loss.
A Natural Killer Cell Assay is a test that looks for circulating NK cell activity and immunoglobulins' ability to suppress this activity.
Helper T 1 & 2 Assay
Generally, there is a natural balance between Helper T 1 & 2 cells. However, a higher ratio of these cells often increases the chances of infertility and pregnancy loss.
Thrombophilia
Thrombophilia is a disorder that increases the tendency for blood to clot. During a healthy pregnancy, this ability to produce blood clots in the placenta and the uterus is suppressed.
Normal suppression of this clotting may be prevented by certain conditions, leading to pregnancy complications and fetal demise.
Treatment of Immunological Infertility at Nisha IVF, Ahmedabad
Treatment for infertility related to immune disorders will have to be tailored to suit your specific needs. For some patients, intravenous immunoglobulin (IVIG) combined with the artificial insemination process, has proven effective. In cases where the previous IVF-ICSI treatments were unsuccessful, there is a significant increase in pregnancy rates and birth rates with immune therapy. Also, it reduces the risk of another miscarriage in patients with a history of recurrent miscarriages. In most cases, IVF and closely monitoring the pregnancy will result in a successful outcome.